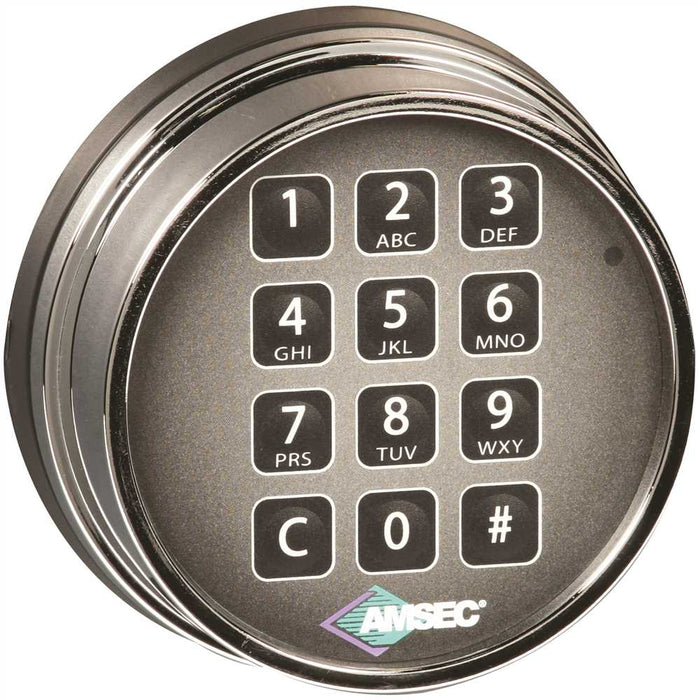 Amsec ESL10XL Series Electronic Safe Lock Chrome
Original price
$219.99
-
Original price
$219.99
The ESLXL SERIES locks offer value in electronic safe access. The ESL10XL and ESL20XL locks have the best blend of features and functions in Electronic Safe Locks. The ESLXL SERIES offers an attractive metal die-cast keypad housing with an alpha-numeric slanted keypad. The ESL10XL is a basic keypad lock for home and office applications. The ESL20XL offers advanced features necessary for commercial applications.
UL Listed Electonic Safe Lock

Replaces most mechanical combination locks. Easy installation and operation.

15 minute Penalty Lockout after four incorrect entries protects against manipulation attempts.

New patented dead-latched lock design with an internal relock device for maximum security.

Lock "auto-locks" when boltwork is thrown to prevent safes from being left in a day lock position.