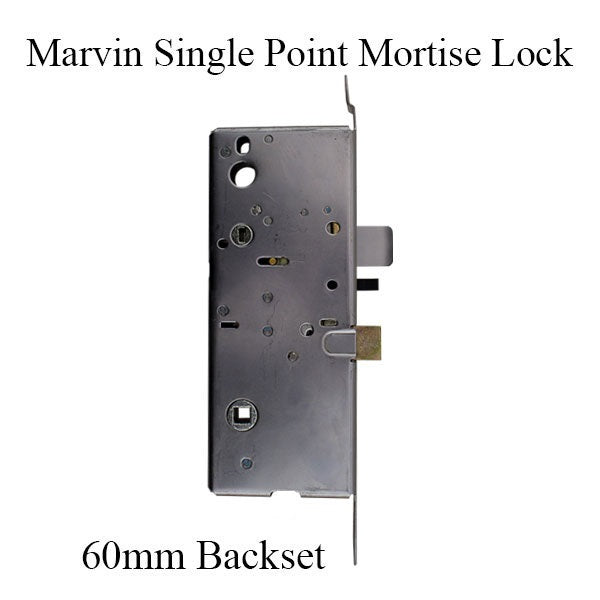 Mortise Lock Single Point Lock Active 60MM - Marvin Caradco Jeldwen Doors
Original price
$129.99
-
Original price
$129.99
Single point active lock (SPL) for Marvin Ultimate and other inswing doors
manufactured 1/17/2000 to present.
Lock Body
 Type: American cylinder
Handle spacing
: 3-5/8 inch (92 mm) Center of handle to center of cylinder
Backset
: 2-3/8 inch (60 mm) Measured from door edge to center of handle
Backset without Face plate (measures 2-5/16 as shown in 2nd image)
Deadbolt throw
: 1 inch (25.4 mm) Tapered
Patent NO. 6,209,931
Single point locks used by Marvin, Caradco, Jeldwen and others
Priced and sold each.
NOTE:
 Does Not include faceplate or Strike, lock body only
Screw between Latch and Deadbolt is a # 6 Flat head, not included
Change Handing:
1. Insert screw driver into slot behind latch
2. Pull down on handing release, latch pops out
3. Rotate latch and push back into lock case
ALWAYS Check Function of lock before closing door
Operation:
1. Lift handle to engage
2. Turn Thumbturn or key to extend deadbolt