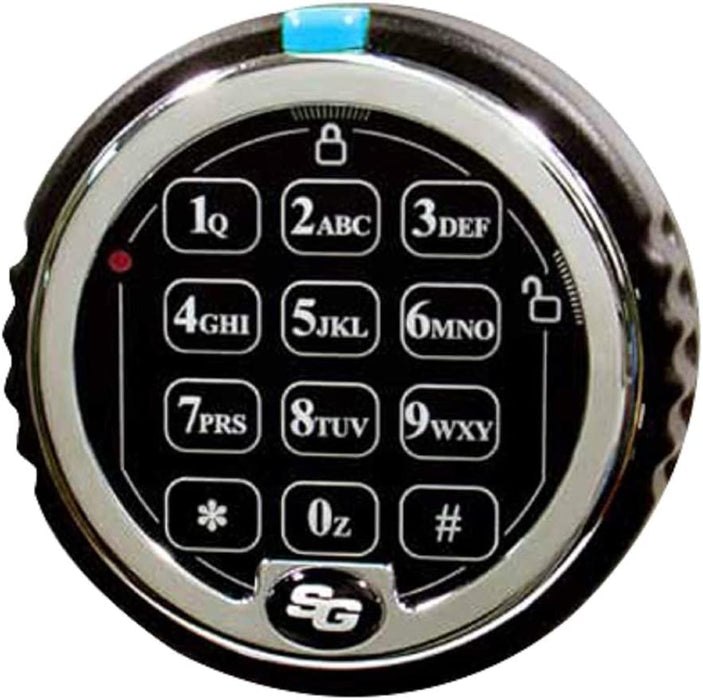 Sargent and Greenleaf S&G Model 2007-102 Titan DirectDrive Electronic Safe Lock Kit, Gun Safe Lock, Safe Lock, Keypad Lock, High Security Electronic Safe Lock, EMP Resistant Keypad Lock
Original price
$209.99
-
Original price
$209.99
FLEXIBLE OVERSIGHT: 3 modes of operation provides flexibility to manage security. Choose single or dual user, or manager/employee modes to oversee up to 10 users.

RUGGED: Motor-driven locking mechanism delivers an extra measure of security, and internal and external design features help Titan stand up to daily wear-and-tear.

EMP-RESISTANT: Proven to withstand military-level EMP (electromagnetic pulse) attacks, giving you full access to your valuables even after an EMP emergency.

EASY TO INSTALL OR RETROFIT: Designed to S&G's Magic Module footprint, the Titan easily replaces most mechanical and electronic commercial and home gun safe locks.

ALL-INCLUSIVE KIT: Titan Lock Body, Bright CHROME One-Battery Keypad, Mounting Hardware, Battery, and Spindle.