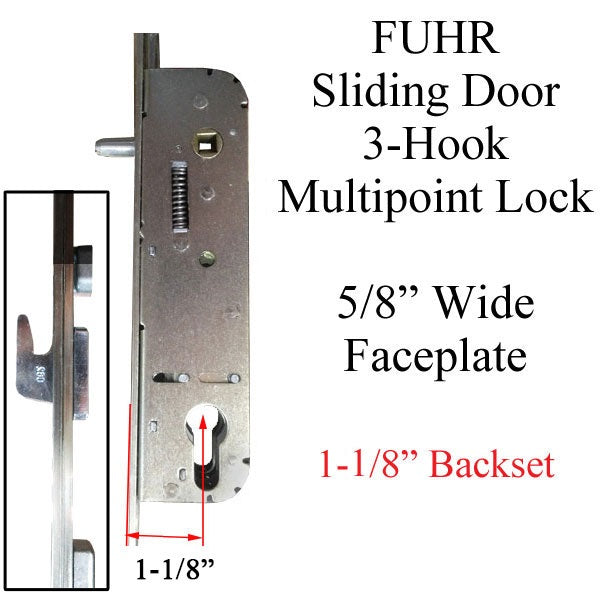 Fuhr Multi-Point Lock, 3 Hooks, 28MM - 6-8 Sliding Door Lock
Original price
$218.99
-
Original price
$218.99
Fuhr inline-gear multipoint lock (2 or 3 piece lock case).
For 6-foot 8-inch active sliding patio door.
Spindle
 Diameter: 5/16 inch (8 mm)
Face Plate Measurements:
Gear
 section: 5/8 inches wide x 61-3/4 inches long.
Three hooks located
 11-3/4 & 27-1/2 from the bottom and 5-3/4 from top when door is in unlocked position.
Some doors have a top section to extend the lock to the top of the door.  These extensions are no longer available and must reuse original
Center of handle down to center of first hook slot, 9"
Center of handle down to center of second hook slot, 25"
Center of handle up to center of top hook slot, 19-1/2"
There are 4 tick marks on the bottom end of the faceplate to cut to fit different doors.