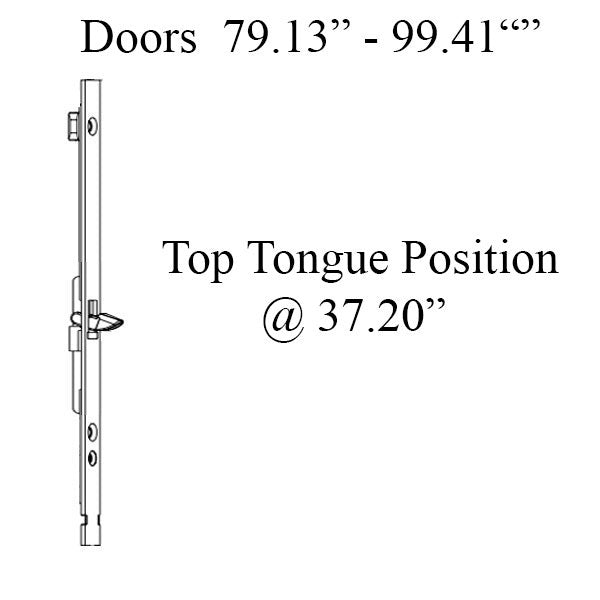 Hoppe Manual Top Extension Tongue 37.20" 61.81" Length
Original price
$64.99
-
Original price
$64.99
This is the Top Extension only, does not include the bottom assembly with 
gearbox
Hoppe Multi-Point Lock Top Component - 1 of 2 Pieces.
Top Section: Manual Tongue
Faceplate
 Width: 5/8 inch (16mm)
Top Tongue Position
: 37.20 inches (945mm)
Extension Length: 61.81 inches (1570mm)
Maximum Cutoff: 20.28 inches (515mm)
Number of Screws: 10
Material: Stainless Steel
Note:
When both Upper and Lower assemblies are connected fits doors from 79.13 to 99.41 inches tall with 36 inch handle height.
The top may be cut a maximum of 20.28 inches, to adjust for different door heights.
Overall Handle to Top of Door 63.43 inches with 36 inch handle Height